So this month seems to have been good in terms of reflection and setting things into motion to make sure I get out of the year what I want. I've had a good look at all the goals I set at the start of the year and looked at which ones are still important to me and which ones just aren't for me anymore.
Sadly I only managed to finish 3 books this month and that 2 book head start with reviews I've had is now a level playing field so I definitely need to get back on track with that. Writing also has been a little all over the place bipping and bopping from one idea to another. The flow I seemed to get under wing in November for NaNoWriMo has definitely gone poof! However my brother (who also writes) has been really encouraging!
With the personal issues I had and was going through there seems to be a little light at the end of the tunnel and after doing my reflecting I think baby steps are the key to getting back to my old self :). This has also meant I've been able to get back into a schedule with the blog and the new writing segment (every other Sunday) will be introduced 9th April!
Read this Month:
Small Great Things – Jodi Picoult
3 Word Review: Powerful. Emotional. Important.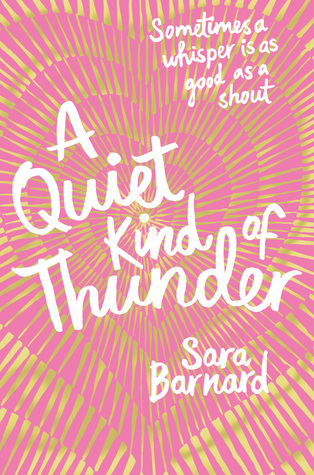 A Quiet Kind of Thunder – Sara Barnard
3 Word Review: Cute. Quick. Predictable.
Coraline & Other Stories – Neil Gaiman
3 Word Review: Creepy. Witty. Dark.
Coming Up:
Here's a snap of a spontaneous TBR unwrapping I did earlier in the month. Also part of my TBR is Full Metal Alchemist Volumes 4-6, Norse Mythology (Neil Gaiman) & Vengence Road (Erin Bowman). You'll notice the Elephant candle features in quite a few pictures I can't help but use it because I love it so much!
DNF's:
I have 2 DNFs this month I'm afraid. So I picked up Isla and the Happily Ever After by Stephanie Perkins but within the first 20-odd pages I knew it wasn't going to be for me. I didn't really like the protagonist and I had a sense I knew where the plot was going to go and wasn't really interested! Next up was Coming Up for Air by George Orwell, I read have Animal Farm, 1984 and some of his diary collection but this was a little lacking for me. It had his usual humour and charm but I just wasn't that interested. I think I could see what he was wanting to put across in the book, I enjoyed what I read and I think it was doing exactly what the author wanted to do but I wasn't hooked.
Writing Wrap Up:
So I have been bitting and bopping around with ideas so I haven't made much progress with anything really however I have written a lot of words they're just not all towards one thing :). I have the usual long weekend for Easter in April and I've also booked a couple of holiday days with work so I'm hoping to put at least 2 of those towards writing. This should also give me a little time to pick an idea and work on outlines and planning!
Shout Outs:
I want to do some shout-outs within my wrap ups now so here is a short list of just a few posts I've really enjoyed this month.
Cover2CoverMom : Blogger/Follower Expectations
The Book Moo : Does Too Much Description Kill a Story
Mortal Reader : Favourite YA Female Book Characters
The Bookish Khaleesi : Dream Loot Crate Beauty & the Beast
What was your favourite read of the past month?
Have you read any of the books on my lists?
Link me to any posts you think I should check out from the past month (either your own or others)
Follow me on Twitter and Instagram for my reading and writing updates!