Topic: Top SFF Books of Your TBR
This one should be pretty easy for me as the majority of my wrapped TBR is fantasy/Sci-Fi so I may actually get 5 this week WooHoo!
As always click the title to be linked to it's good reads page.
I brought this back in 2015 not long after it was released and the hype was really high. This is one of the somewhat rare books on my own TBR shelf that I'm excited to find and unwrap. Most the time I feel like I have grown out of them or they are just not my taste any more. I'm so glad I waited to read this one though I enjoy books a lot more after the hype has died down and I feel more free to form my own opinions.
I read the first book, These Broken Stars, back in 2015 I think and I actually didn't really have any intention carrying on with the series. The first book was a little too romance focused and even though this one looks a little the same it also seems to have a stronger female lead whereas the first book had more of a damsel in distress. I'm looking forward to seeing if this is a little better than the first so I can't wait to unwrap it!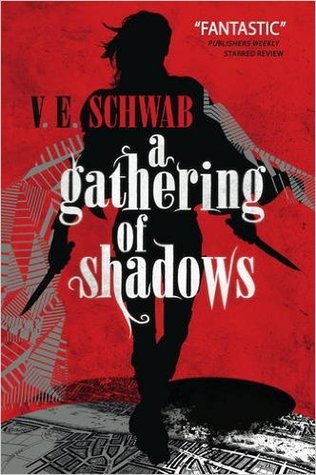 I have to admit that when I read the first book, A Darker Shade of Magic, I was a little underwhelmed. It seemed a little slow going and I just found it really hard to get into. However I have seen/heard that even if you weren't a big fan of the first book you'll love the second book. I own this one and every time I do an unwrapping I'm always hoping this will be the fantasy I unwrap!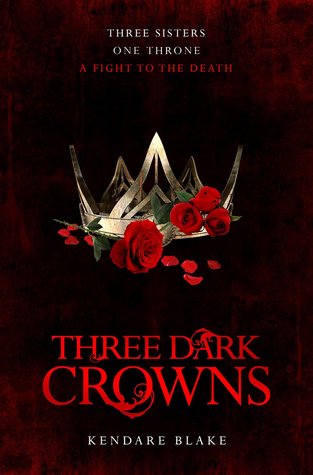 I know this has had quite a few mixed reviews but even though I'm excited to get around to it I don't have super high expectations (if this makes sense). I think it will be something that will be a fun, quick fantasy read and the concept interests me. I think it's probably a good thing that I've not found it on my shelves yet too as it means the hypes died down a little.
So Schwab makes it onto the list for a second time. I recieved the first book, This Savage Song, for review a month or so before it's release date last year and I've been dying to get my hands on the second (and final) book since. Although this was not the best Schwab book I've ever read I am really intrigued and desperate to know how things wrap up.
To join in you can find the topics here.
Feel free to link your top 5 Wednesday posts below for me to check out!
Follow me on Twitter and Instagram for my reading and writing updates!